Dreams are What the Heart Desires
January 14, 2011
Daring to close my eyes even if only for a second. The pillow feels so warm, and the blankets so heavy.

Reality is dripping away now. I hear the calming sound of my own breaths. In and out, nice and steady.

Everything falls away

All of the worries and stress from throughout the day

Making the world melt to my floors and dissapear all together.

Something falls over me and the sensations begin to highten. As if I am not in a state I have ever been, but one in wich I could stay forever.



Doing anyting that I could possibly desire in this alternate place

Running, jumping, looking people in the face

Everything and anything I could do. Be the CEO, be a teacher, go on vacations and take a few trips.

And although any of these I could do, I choose something else. I He is right over there, and i will givehim a kiss.

Making way over to the ma n i have loved for so long, im not even nervous or shy

Something odd is happening though, he grabs my head and kisses me first. I need not quesstion why




Do we love eachother in this place

Reaching over adn toughing his face, I feel the light stubble on his face

Ever second i am experiencing right now is what I have wanted for so so many hours, months, and days

Another kiss and we fall on a medow and stare in eachothers eyes, wile i get the tingles in so many ways.

Moving with him, feeling his arms enclose around me, feelin the breath from his nose tickle the side of my neck makes me wish this would never stop

Suddenly i am awake and a ball falls to my gut. But there he is, in the flesh, as he gives me a kiss and puts my coffee next to me with a plop.




"Do you wanna tell me why you have that grient grin on your face"

Remembering the dream i reach up and tough the warmth of his love, as i realize that eality is that place.

Every feeling rushed back ten fold as i remember that he is my love, and i am his as well.

As much as i try to resist, i cant help but let the magical sentence escape my turned up mouth and my eyes begin to swell

"My darling, it was nothing but a great dream im living. Thats all"

Siting there wi the breeze from the window cooling the room, i thnk only hat this moment never ends, as i sit with my dream man, in these safe four walls.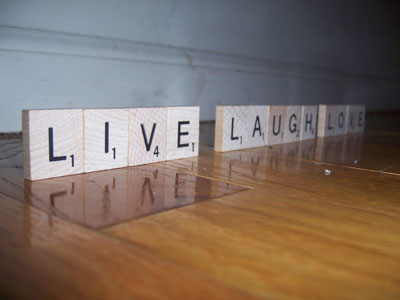 © Valcy E., Stony Point, NY