The Master and the Mind
January 14, 2011
Shhh, quiet my mind, stop questioning.

Why master? What is wrong with curiosity?

When your questions degrade trust, it is depressing.

Sorry my master, but what if they are true?

No, it's wrong to question what is said as truth.

But is that not that not what you live for master?

Quiet now. Leave me be.

Ah, I see master, you know I am right to question.

But questioning love and loyalty is what makes me so upset. Why do you torture me so?

Oh master, 'tis for your own good.

How? Straining my body with your endless questions, corrupting my view of those I love? Question life, leave me be. Question those worth questioning.

I do master, this torture you bring upon yourself. You know the answers to my questions and you stress yourself with accepting them, bringing the mountain of trouble upon you.

I see. I must learn to truly master you, my mind.

Good luck master.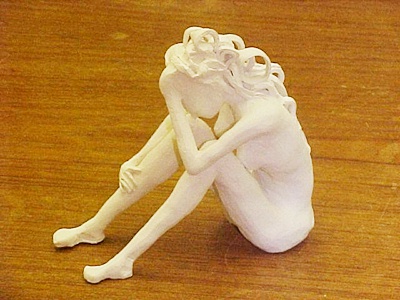 © Christine H., Brooklyn, NY