Drugs!
January 14, 2011
The high school valedictorian was stressed with pressure, which he couldn't control the expectation to succeed, to be a good little boy, to be the best. Suddenly a paper laid in front of him with a big red inked F- on it. He has failed, disappointing parents, relatives, and himself.

People tried and tried to convince him it wasn't a big deal, but it was. Colleges weren't looking for a failure. So he turned to a silent friend who didn't talk yet made him feel better. He began with a puff, which changed to a snort, which changed to a shot as fast as he stopped caring about school.

One day shooting away the pain the needle filled with heroin got stuck in his vein, so he took a line, which clogged his nose with cocaine, so he tried taking a hit which filled his lungs with marijuana smoke. He turned into a drug, which killed his family, his friends, and himself.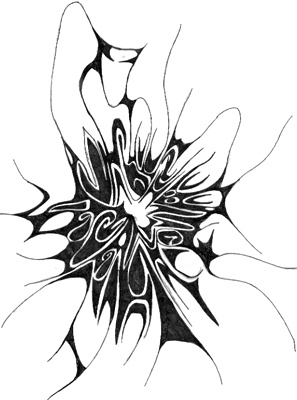 © Ansley F., Tifton, GA