Grandpa
January 13, 2011
In his living room in the middle of the house
Where the T.V. sounds, and the lamp glows on his face,
My grandfather is sound asleep.

I pause in the kitchen, hearing
From outside the room the pace of his breathing
Like soft drums in rhythm.

Old as he is, the experiences
Of his life are a treasure chest, filled with gold.
I hope one day I find the key.

But now his breathing softens, as if to tell me
Not to worry. Peacefulness greatens,
In which everything seems to be okay.

I remember his wooden cane
Which he used in that very room;
How it tapped the floor

With every step he took.
And how for years, in pain and struggle,
He limped around like a wounded animal.

Trying to get better he fought everyday,
To play with his grandkids once more.
Oh how they missed him.

I can almost hear him say in the rhythm of his breath,
"Face your fears, grandson, and you can do anything."
Today, he gave me the key.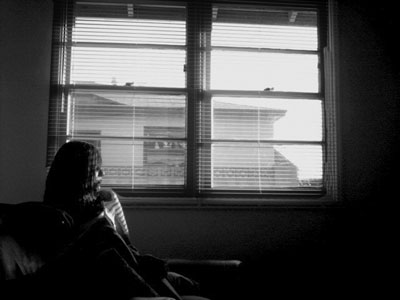 © Roxana R., Tustin, CA