Who You Are
January 13, 2011
So much depends upon
who you once had been,
but only the rhythmic clicking of the old family projector
recalls the way you smiled.
I do not know your teeth,
they do not un-wrap Christmas presents,
and they no longer laugh
while we play poker for pennies.

I remember that the guacamole was not to your liking,
and that the Silly-String battles were only ever irritating.

Who were you to my family?
Not your mother's bold lipstick,
nor your father's jar of winnings.
And I never had the chance to know them,
they are only a shop of flowers, an epitaph, and stories.
Stories you will not tell me:
will not be the answer to our phone calls,
or postage stamps,
or prayers for lack of knowledge.

I will, I won't, could never
learn to speak your name:
though I know it has not changed,
I will never know your reasons
for telling us it has.

And what I know of you
is uttered in low voices,
and is sunken in the couch
at Nana's house.
It is photograph, and stains from mole negro
when you couldn't hear the sleigh-bells ringing.

Are you listening, are you?
No.
But I cannot say I care,
because I only know you
for who you aren't.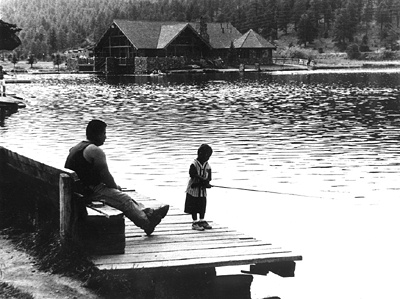 © Ryan P., Greenwood Village, CO