help me
January 13, 2011
no one is here
no one can hear me
why doesn't someone hear?
i feel like someone should notice
notice me
why can't they tell
when I never talk
when I just sit
i am alone
no one can listen
no one will listen
can't they see the difference
between how I am
and how I should be?
i almost said
i almost told
but then i remembered
what would happen
it wouldn't get better
it can't get better
but it can't get any worse
i don't see anyone
anything
the world is gray
in bed
that's the best
and the worst
because it's just
me
and my thoughts
running
chasing
screaming
contradicting
i know that
somehow
somewhere
someone might help me
but i can't look for them
my head tells me no
my head knows
what is best
i'm not crazy
if i were
someone would notice
and help
but here i am
still trapped
in my own prison
i want to shout
i want to scream
but if i do
it would be out of my hands
i know there's no help
i know i'm on my own
so why do i need
to shout
to scream?
if i do
would someone come?
or would i still be
alone?
but without
that one shred of hope
i would definitely
become crazy
please
please
someone
just
Help.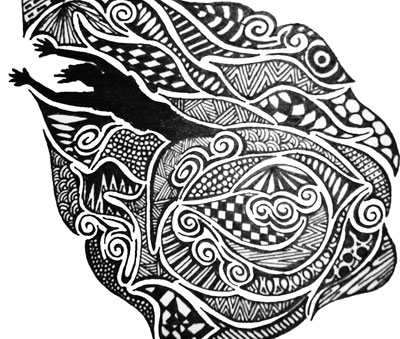 © Caroline B., Haworth, NJ