Dark Grey Water
January 12, 2011
I remember swimming in the sea in Ireland.
I remember the stormy grey waves, the taste of the salty water in my mouth.
My mother yelling at me to be careful; the current was strong.
I remember taking a breath and quickly diving under the waves, opening my eyes behind the cheap blue plastic goggles we'd bought at the little shop on the beach. Seeing the jellyfish float lazily by, the seaweed and kelp dancing back and forth with the current.
I remember staying under as long as I could, going up to take a breath, and then going back underwater again because there was just so much to see that I couldn't take it all in at one time.
I remember diving down and touching the sand with the tip of my nose, its grainy cool feel against my skin. Everything was blurred, with that greenish, watery hue, seeing the flecks of debris in the water, backlit by the sun and floating past me.
I remember swimming out too far, dangerously far, because that underwater world held me captivated.
My parents shouting, trying to get me to come back in, starting to swim out after me.
The silky feel of that dark grey water as I turned back to shore and towards my anxious parents.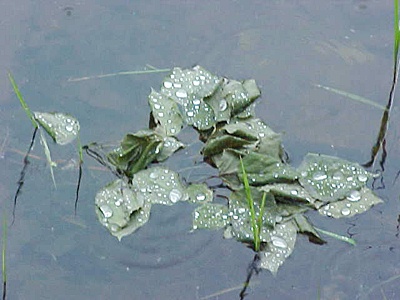 © Elaina B., Waterloo, NY