Why Honey Dear, it Just Ain't There
January 12, 2011
My honey,
my dear,
why I do see that tear.
Darlin',
the days of our lives,
they're full and long.
Mmm, why yes,
we'll move on.
But hon,
we've been at this
a long while now,
and the pain of stayin',
well, it's just too much
to be a dealin' with right now.
But honey dear,
I love ya,
and I'm sincere.
I love the way
you go talkin',
walkin' with me,
listenin' to me.
But thins are a changin',
and while I love ya...
Oh, I gots this feelin',
it's deep in my heart hon,
goin' and tearin' at me.
I don't feel it's right.
Mhm, hon it's true.
Why, yes my darlin',
I see that tear.
Oh, but I sorry to say,
Why honey dear,
It just ain't there.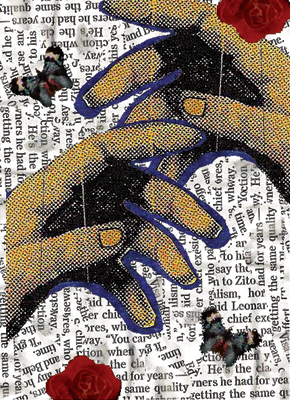 © Christine S., Arlington, VA