Time Ticking Away
January 12, 2011
My life is like an hourglass,
patience is practical for the passing time.
I will not live forever,
though every second ticks the clock faster.
Horrified people leap from cliffs,
life's end nears the clear.
This lifeless disease destroys us all.
Watching, whispering, waiting;
life no longer lasts as long.
My sand seems to have run dry
and everything else stops.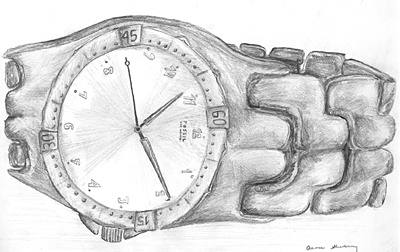 © Aaron S., New City, NY