Toby.
January 11, 2011
I remember you so clearly,
Laughing as we rode the
Tilt-a-Whirl.
Soothing, when I got stung
By a bee.
Swimming, in Pushaw
Lake.
Healing, every time I had
The flu.
Knitting, in your chair,
Dishcloths.
I hear your voice so clearly,
Telling me to follow my heart.
Not giving me the right or wrong
Answers.
Letting me discover them alone.
That's what I am now,
Alone.
I remember every minute of your battle.
You got sick,
Pancreatic cancer.
Battling, focusing all of your time
To getting better.
That didn't happen.
Coloring, fuzzy posters,
When there was nothing better to do.
I still have that poster.
Starting chemo, and
Getting sick again.
In the hospital, waiting.
Waiting for death,
Waiting for life,
Waiting for the Good Lord
To summon you to his kingdom.
I remember leaving.
Giving you some alone time,
Hopefully to pass.
Getting home, staying up
Waiting for the call. But
It didn't come.
1 o'clock AM
3 o'clock AM
Still waiting.
I remember going back to you.
Telling you I found my
Necklace you bought me in
Florida. I had to let you
Know that.
I remember coloring, at home,
And I got the call.
Whispering a word of thanks
To the greater power who urged
You to leave.
Feeling more relief than hurt,
But only momentarily.
I remember how much pain you were in.
Coughing, in the hospital,
It only resembled wheezing.
Sitting, waiting, you were always so
Patient.
And now, I know how much I
Appreciate you, and miss you.
I love you Gram.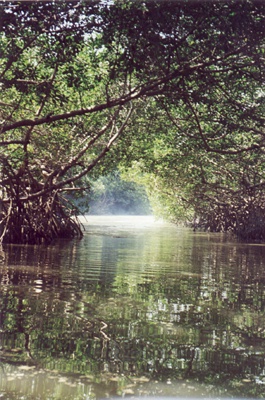 © Olivia O., Chicago, IL