Angel Unperfected
January 4, 2011
I drop my inhibitions and my pride

Sink into the satin bedcover and

Feel him smooth down my hair

As I start to cry

Tears dropping from my eyes

The music crashes over us

As he wipes away my wet tears

With his smooth finger

As he watches me,

My silent, not-so-strong protector.

He holds my hands and closes his eyes

As the room fades away

As the music crashes over us

As we have our own symphony of feelings

His silent promise

To a broken down and beaten girl

Who depends on his promises

He depends on me, on my understanding

He stands and takes my hand

His skin smooth against mine

The music drops

Pulls me up and wraps his arms around me

The citrusy scent of his hair

Enveloping me

As we slow dance, his body against mine,

Two imperfect misfits

To a heavy metal song,

The guitars and singer

Screaming

As the drums pound

We dance a waltz,

His arms tightening

His body tense

As the music

Rises to a perfect chaos

As he fades away

He smiles and says

"You'll be fine

I promise."

As I wake up.

I walk into the next room.

He is there.

My angel unperfected,

My so called fallen angel.



.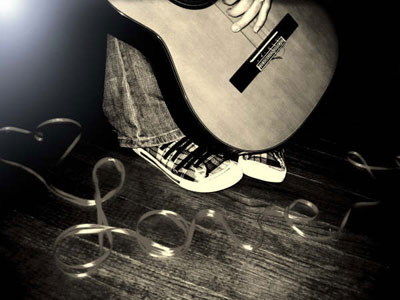 © Leah C., Grand Island, NE