After The Rain
January 4, 2011
Glinting, shining, light reflects in dazzling beams across the water.

A rainbow flows down across my view of the lake in a view
so full of natural brilliance, it takes my breath away.

A cloud travels across the sky, slowly, nostalgically, drifting.

A breeze plays against my cheek, light and sweet.

The magnificent song of water running fills the air with its provocative voice,
soothing all the wounds of the soul.

Fish dart and fly among the waters. Creatures intensely
focused upon their brief, passionate and emotion filled lives among the shadows of the deep.

Trees stand, branches restlessly tossing, playing with the breezes.
Long memories, wise with the eternity of the cosmos.

I look to the mountains and my breath catches in my throat.
My heart seems to pound in my ears as feelings and emotions pour
like an endless tide into my being at the perfect view.
All of past memories and former passions.

Spontaneously, I make an on the spot decision. How could I not?
With all this fortuitous inspiration.

I choose to live my life, so that all I have to do is die.
How strange, the feelings I am overcome with at this decision.
How fantastically new as spring.

Dripping down my face onto my hand I am startled
to find a single tear upon my palm. Possible only to be described as a
diamond drop, gifted from the heavens, it rolls off my hand to
land in the lake next to which I stand.

Mixing with the lifeblood of the ages, my diamond becomes
one of millions, and one with all. And joy fills my heart,
that I am a part of this.

Walking away from the shore I climb to the camp, and continue living,
after the rain.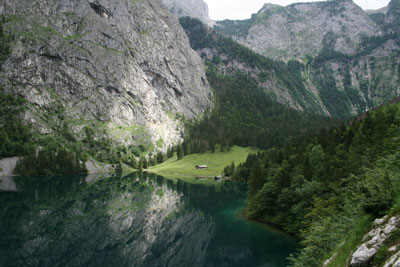 © Lucy A., Strafford, NH