self medicate.
January 13, 2011
the lonely smokers on the wall,
take a drag, it cures it all.
smoothing down the frays of life,
lift us up before we fall.

what of all the pains we feel?
slit our wrists to make us real.
lost in this world of disarray;
toxic cures to help us heal.

a lonely smoker in the rain,
choke on cancer; soothe the pain.
relief today, regret tomorrow;
cough up blood to keep us sane.

the games we play, the risks we take,
our blood runs thin, our bodies shake;
self-medicate with errored ways,
but left alone our minds will break.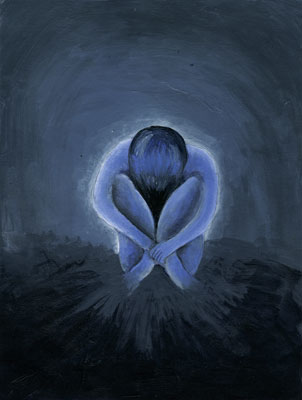 © Becky F., Sacramento, CA