To Mom
January 13, 2011
You're the Bass in a techno song, the only reason it's worth listening to.

You're the red in a communist nation, the commanding color.

You're the Sprite at a party for when it's late and I don't want caffeine so I can sleep later, probably because I have to do something the next morning.

You're a Jacket for whenever it snows, but I don't want to wear a sweater because it's uncomfortable.

You're the outside part of the couch with the recliner that everyone wants to sit in.

You're the one Spartan in the movie 300 who throws the spear and almost hits Zerxes, but misses in slow motion.

You're the Daisy that stands out in a florist's shop because it's slight slightly taller than the other flowers.

You're the one giraffe at the zoo that is not sitting down, and thus apparent to the visitors with cameras whom you dislike because you probably don't want to be looked at.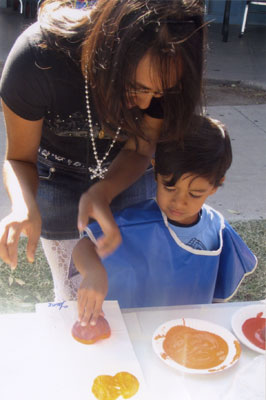 © Melinda M., Phoenix, AZ