Being Asked to Prom
January 13, 2011
Already I have picked out your corsage,
A lilac with blue streaks that run like spoiled lightning down the veins of the flower,
Into the pocket of your tuxedo made from fine polyester
Made from all my childish prom-wishing dreams
It slicks down the crease of your sleeve, through the undershirt sticking to the curving side slopes
That are running down your spine.
I think about touching the flat coastline on the hill of your shoulder—
Feel it snoozing against my small, pushed up breast
I feel the little lines of that same electric blue,
That same wiry power blooming through my fingers downward into my hips on you,
On the pelvis of someone bumped up behind me.
It has spread all over the room now—
A sticky, inky irrevocable blue that clings to the top of the balloon canopy
I see it swimming in the punch, stirred into Johnny Valentino's flask ready to fall from the
Inside of his cheap, coat pocket
The blue is radiating through the music now,
Down a cavernous tunnel, past our eardrums and tiny bones,
Past the old memory of your mother calling you "Unmanageable"
And "a waste" to your already damned family—
It works its way into the cerebrum, cerulean pieces clinging to the blood,
Rushing out to the sweaty, heated score of your damp skin,
Of your sweet and violent breath in my face—
It is seeping into the lungs of you and
Into the toes
And cellulite
And tongue.
This blue is eating all your inconsistencies, all my intolerable, bitchy snide remarks.
It is in our fingertips,
Seeping out of our mouths when we woot to the heaving beat.
Somehow, blue has taken your lungs and we are all still in this moment,
Gasping and choking on this blue sensation,

Our bodies rigid with this sensitive, vigorous fear.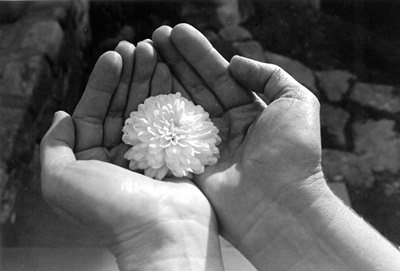 © Beth S., Marblehead, MA