Dances in the Sky
January 12, 2011
Birds soar through the sky,
freedom beneath their wings.
Waves greet their new companions,
rising in cerulean and turquoise crests
to show their joy.

But she can only watch the waltz,
constriction her only friend.
She stares past cliffs and sand,
dreaming of a clandestine escape
to leave behind her prison.

The birds scatter,
desire splitting their numbers.
Pangs of yearning break them apart,
diving and circling in random formation
to highlight their confusion.

And she, she turns her back to the ocean,
resignation on her face.
the darkness of the cave envelops its captive,
suppressing and suffocating her in waves
to crush her spirit.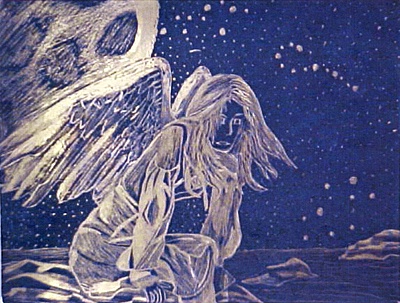 © Kaylen C., St. Clair, MI