The Garden
January 13, 2011
Life,
Full of regrets,
She doesn't know hot to change,
All the time she forgets,
The courage inside that used to rage.

Disappointment,
Let down, failure,
She never bothers to stick around,
Always quick to ensure,
That she won't be the last one, alone on the ground.

All she knows is to run, run, run,
Never looking back,
Her love, she has chosen to shun,
Finally turned her back.

She never meant to hurt you,
All of the good intentions were wasted,
Her sky has always been dark blue,
Over it, a message has been pasted:

Roses are red,
Violets are blue,
But her garden doesn't have any sunshine,
And there was never any hope for you.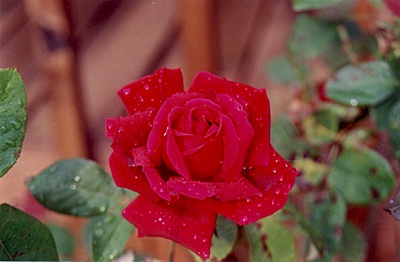 © Jami U., West Hempstead, NY