Black Dress
January 13, 2011
Wear your new black dress.
Straighten yourself up; watch your dad straighten his tie.
Get to the church.
Go up to the front.
Walk by that familiar face.
Look at that body, his body.
So filled with life at one point,
now it lies there; pale, still, and dead.
The lips that had once given you advice, told you joke, told you "I love you, kid".
Those lips, are now frozen in a straight line, they will never mutter another word to you or anyone else ever again.
Feel the tears well up in your eye, hold them back, don't let yourself break down.
Try to accept the fact now more than ever that he's gone, and he's never coming back.
Look to his eyes, closed, you shall never see those sparkling blue eyes again.
Turn to check on your sobbing mother, just now notice she has eyes exactly like his.
Touch his cold hand.
Whisper these words to him one last time:
"I love you, Grandpa"
walk back to your seat.
Contain your tears in front of the family and friends that have came to watch your family weep and weep with them so they can all think that your the strong one.
Check once more on your crying aunt, sobbing mother, and weeping little sister.
Go home.
Let a month fly right by and be numb to everything that happens to you.
Slowly feel yourself start to break down under the pressures of everyday life.
Figure it's high time you let your tears finally win.
Do yourself a favor now, and let them flow.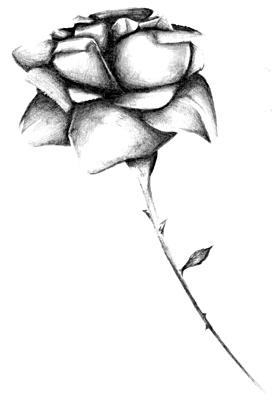 © Yisrawayl G., Philadelphia, PA