Tranquil Calamity
January 13, 2011
Tranquil and calm
No expectations,
Of humor, of standards,
Entertainment
Nature reclaims what was taken
by the very thing it created.

Shaken, standing, scanning
Intertwined with cement and plastic.
A city convenient for all that's breathing
Not just a single species.

So i walk and search
Watch the Earth spread
Like disease
Trees infest
and crumble these
Relics of a dead species

Something up there, will explore,
Drawn, Implored by contradictions.
A history of a nonsensical
Drive and lack of diction.

Filled with disappointment
Left with nothing but Knowledge
Of these,
Disrespectful sentients.

Until then, I'll wander
Live
Without question
Untill my guard's down
And the plague absorbs my skin.

Hopefully,
I won't meet another
The Earth heals much to slow
And the cycle should not begin again.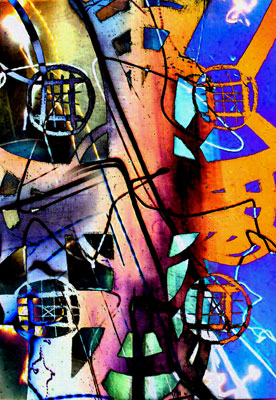 © Caitlin D., Tyler, TX