Nausea
January 9, 2011
Deep inside
my stomach twirls.
It rolls,
it churns,
it tumbles.

I try my hardest
to keep myself
from feeling
the dizzying motions
my stomach makes.
It is a failed attempt.

I imagine spiral stairs,
hypnotic swirls,
sickeningly twisted paths.

The pain and discomfort
refuses to fade.
And as much as I want it
to recede into nothing,
my stomach continues
to spin
in dizzying circles.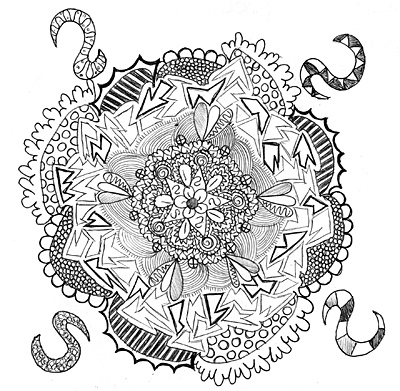 © Taylor P., Maple Vally, WA