Brightest Day To Darkest Night
January 8, 2011
Brightest Day to Darkest Night

Precious in your arms too tight.

All was found but now is lost,

And will be lost over, and over again.


Darkest Night to Brightest Day

Let's all hope this will stay.

Eventhough it's obvious all will Disappear.


Light will turn to dark,

Love will to hate,

Nothing ever stays the same.

Who are we to decide who is happy or not...

Not you,
Not me,

Nobody but the the one willing to change.


All of us with our guilty concious, that we ignore.

Gambling with the our loved ones lives and feelings.

Evil and Backstabers at some point.

We have to learn to keep our friends close...

And our enemies closer than ever,

While we are still young and restless.

For everyone, at some point,

Will stab the dagger in the back and run away.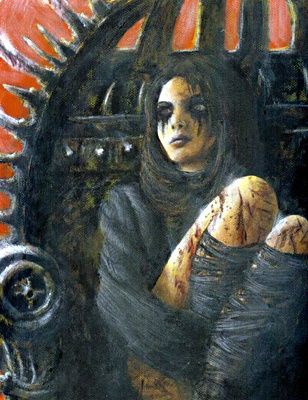 © Veronica N., Kenora, ON, Canada