The Band's Song
January 6, 2011
In come the low voices
Then come the highs
What a sound, so loud!
It's heard in the sky
Then all goes quiet,
Extinguished with a hush
Visions of meadows
Trees and bushes all lush
Then the flutes trill
And you're brought back to life
Now it's a march!
What a wonderful fife
They start and they stop
They play full staccato
Then they wind and they weave,
A lovely legato.
You never know where this piece is going
It's quite the surprising tune.
I sincerely hope it never ends,
But I think that's coming soon
Now the tempo grows faster
I know without a doubt,
They're coming to an end,
Like a candle, blown out!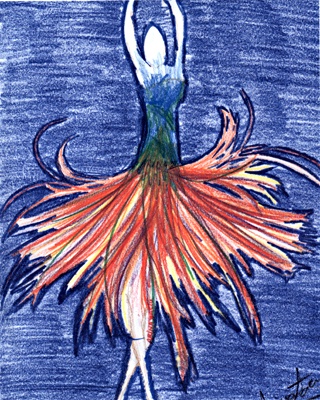 © Arina Z., Euclid, OH