Ariana's Memoirs
January 6, 2011
Life not seen through swollen eyes
She has been the witness to,
Death and its reality, and to,
Life and its reality, and yet,
She still floats with her head above water.

Hard knock Life, Hard Knock spirit.
With the hand she's been dealt, she,
Wanders through life in search of,
Her memoirs and, I am, I
Am more than happy to oblige her.


She was the rose that grew from the concrete.
One upon a time she loved.
She was found entirely too empty,
In search of a heart: love.

She has left me her memoirs.
I can only do her justice.
She is here, not even far
So this memoir shall show her what love is.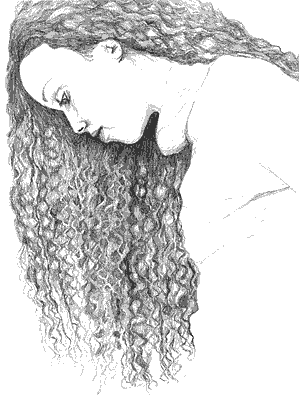 © Andrea S., Oakhurst, CA