You Don't Know Me.
January 5, 2011
You think you know
You think you see
What makes it real
What makes me, me.
You think you got me
But really you don't
And the truth is, tell the end of
Time, you won't.

You know how I am
You see how I act
You hear what I say
When I make a pact
You think you can trust me
But really you won't
Because you can try your
Damndest and still realize,
You don't.

You seen me laugh
You seen me cry
But really the reason
You don't know why,
you tell me its bull
When I say I don't know my own thoughts,
But really it's the truth,
In my own head im lost,

My body and
My mind
They don't see the same,
Its someone else's thoughts,
Some one else's brian,

You think I want a attention
And give me a detention
You say I got problems
I need to solve,
But why do you care?
Why do you get involved,
My life is my life,
And none of your concern
I didn't ask for your opinion
Didn't want an answer in return.

But you think you got me,
You think you know,
But really you don't know the real me,
Just an act that I show.

Inside i'm different
Inside i'm not the same.
Every thing hurts,
Im always the one to blame,
The thoughts that run my mind,
Tell me that I ain't no good,
And when it comes from other
People,
It's completely understood,

People don't understand,
That when they judge me
I don't care,
You can call me fat,
Stupid,
Laugh at me and stare,
Because when your worst enemy,
No one else has an effect,
Their words show nothing,
Not a stab through the heart,
Not a peck.

So keep thinking you got me,
Say it to my face , because your
Wasting your breath,
You think I'm going to put you in
Your place?
Your not worth my time,
Not worth this rhyme,
Yeah I talk a lot of smack
I put up a frunt,
But when have you ever seen me
Fight some one?
My Angers like a stunt,
It ain't me its somebody new,

The ones I call my nest friends,
Know whats true,

But you don't know me,
So whats it to you?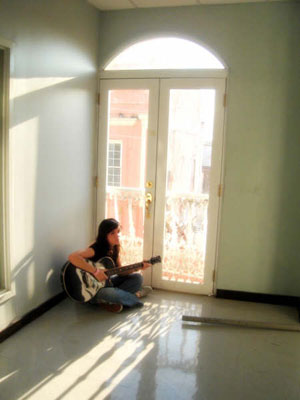 © Eveliz V., Bayamon, Puerto Rico