My Valentine
January 7, 2011
Your Love Is Like The Wind,

I Cannot See It,

But Feel It Every Time We Speak.

I Believe That The Spaces In Between My Fingers,

Were Created For Yours To Complete.



Cliched Love Isn't My Thing,

But When It Comes To You All I Can Think To Do Is A Cheesy Wink,

Or Let A Kiss Blow Through My Lips.



Every Theory About Love I Once Had Is Now Proven Wrong.

For You Are The Data.

I Never Thought I Could Be So Open,

But Once Again My Thoughts Have Been Proven Incorrect.



Meeting You And Starting This Affair Between You Me, And Myself,

I Could Have Never Suspect.

- I Was So Used To Relaying On Intellect And What I Thought I Knew,

But All Has Changed Since I Met You. -



Now I See Purple Skies And Doodle Hearts With Your Name Inside When I Close My Eyes.

When Our Fingers And Palms Meet And Combine I Cant Help,

But To Feel That Your Heart Is Mine,

My Heart Is Yours,

And Our Hearts Are Being Shared By Us Two.

And In This Moment.

All I Can Think To Say Is,

" I Love You".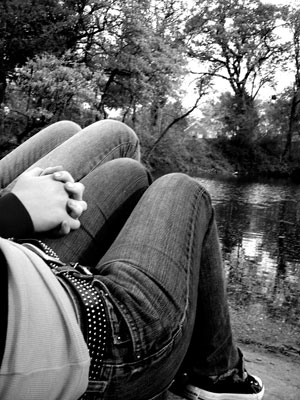 © Lauren R., Edmond, OK