Happily
January 6, 2011
I look into your eyes
All I see is,
My reflection.

I put my hand on your heart,
Searching for,
The beat.

The machines all around,
Start blinking and,
Screaming.

A doctor comes in,
Ma'am it's time to leave.

A nurse leads me out.

I can't hear a thing.

My eyes well with tears.

My knees start trembling.

When I looked into your eyes,
Why was it,
My reflection.

Why was there no life behind,
Those beautiful blues.

I can't hold it.

I fall down.

My heart stops beating.

Just like yours did.

I start walking around,
Up above
My true body.

I look down at my face,
You grab my hand.

We walk in silence.
Through the doors and,
No one stops us...

We've gone.

I face you.

You face me.

Together we will live,
Happily.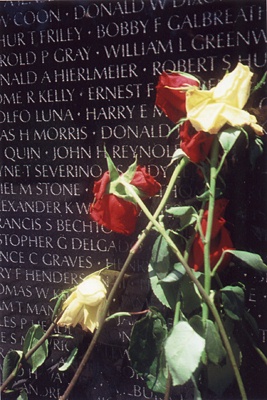 © Justin R., Angola, IN