I KNOW
January 7, 2011
You look up,
i look down,
i look up,
you look down.
Im tired of all this sneaking around.

You know i like you,
and i know you like me too,
but you would never say,
even though i tell you i do every day.
You watch me in the halls,
everytime you walk by,
i always seem to catch your eye,
but then you drop it.

you flirt with my friends
but i won't let it get to me
because on my friends
i can depend.
I know you're a jerk
but i love you
and you can love me
if you want too.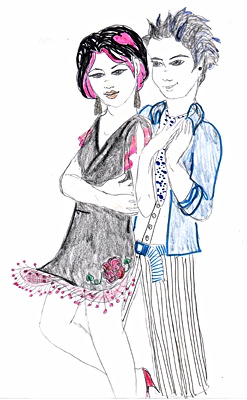 © Liza M., Vineland, NJ