Moment
January 3, 2011
Just take this moment
Swallow it all in
It's not a dream
Nor a fantasy

The clouds fall through me
The flowers are all bloomed
The world ; so clean
And I hear a call

I open my eyes
Look through the distance
I get a hint of your face;
The memories.

The same smile we framed
The spirit you carry
The love we share
The life we built.

You come closer
Creep up behind me
Hold me and smile
You've never seen me so happy.

We fall, fall
Fall to the green grass.
We laugh,
Laugh like nothing else matters.

Just me and you.
Our faces become still
The sun shines so bright
In your eyes I see my life.

The feeling's mutual
You hesitate to speak
But we both know
What you want to say.

The earth starts to sink
You look down while I go
Reaching our hands
To each other.

Why ?
Why must we depart?

I feel abondoned.
I stay all day and wait,
Waiting for you to come back
Although the hope is dwindling.

That's when I realize
What a beautiful moment
We shared
But nothing is here forever.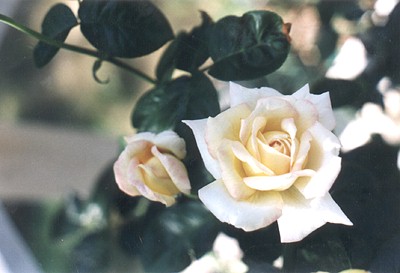 © Jacqueline S., Hanover, MA