how do you know?..
January 3, 2011
How do you know to hold me when I'm cold?
To wipe my tears away when I cry?
How do you know to let me lay on your shoulder
When I start to fall asleep?
How do you know exactly what to say
Every time we're together?
When you're away, how do you know to leave a voicemail
Saying that I will always be your princess?
When I ask you a question and you know to always answer.
How do you know, that I am the one
To always be there when you return?
To give you a hug when tears start falling down your face
Instead of mine.
How do you know to love me,
And not someone else around the corner?
To kiss me when I look into your eyes?
To laugh when I get mad,
Or to understand when I get quiet.
To love me even when I can't be loveable sometimes?
How do you know to risk everything in the world just for me?
To keep your promises?
I guess you can see the me I don't see.
I guess that's what I was looking for.
Because that's what I have-
Someone that calls me his Juliet,
And for me to call him my Romeo.
That's all I have ever wanted
And you have given it to me;
A life of love and happiness,
With the one I truly love more than anything in this world.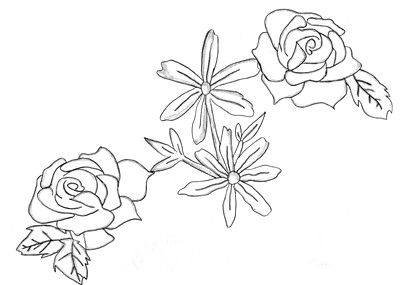 © Leah-Marie D., Peoria, AZ