Sinking Slowly
January 3, 2011
Sinking deeper and deeper down,
The Darkness envelopes me without a sound,
As the cold seeps into my every pore,
Making my body relentlessly sore.
My eyes frantically search for light,
The saltwater stings and blurs my sight,
While lack of air makes my lungs ache,
The thought of dying causes my hands to shake.
Overcome with exhaustion, my vision going black
I relax my body and let the current pull me back.
Back into the deep and dark sea,
The bone crushing pressure pushing down on me,
The tears I shed blend in with the water,
As I wonder whether they will miss their daughter.
Faces of loved ones flash across my eyes,
While I think of each and every one of the lies,
The lies I've told that brought me here,
Ripping me away from the ones I hold dear.
Lungs filled with water; there is nothing to save,
But a cold body descending to its watery grave.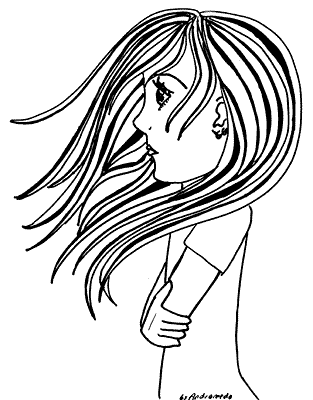 © Andromeda M., Milford, CT