The Person and Me
January 2, 2011
The question seeds, leeching thoughts,
maturing, entangling the fertile grass.
Rooting in soils of my craniums troughs,
sprouts press, against the curved glass.
The pressure explosive beneath this face,
so moderately controlled behind these eyes.
As storming beliefs thunder and crash
pouring the lessons that make Who am I?
Do these buckets of raindrops condensing within
form the man or are they dropped by him?
This question runs parallel alongside its steed,
perplexing the lives from one tiny seed.
The subject: a paradox that never is freed.
Grown into one, the person and me.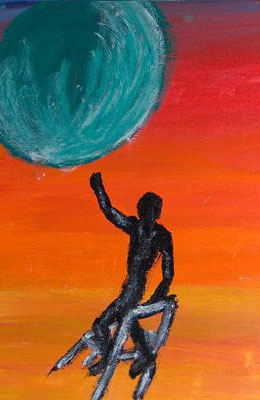 © Maegan F., Harrisburg, NC