you are my shoelace tightrope
December 31, 2010
because you are dust under my shoes and
the windows down while sleep tangles my lashes
when im crawling in the sky with colors upside down.

while under my feet, concrete melts into fire,
the sunrise in my eyes becomes my irises, set in flame
and all i can see is the blaze of tomorrow on horizon browlines.

i see through your eyes to grafiti streets and wanderlusted bridges
too old and rusted to catch an ordinary eye,
not like yours, warm and echoed like streetlamp mystery.

guitar strings suspend me here waiting for music to caress them,
i hope you decide to memorize the furrows in my writing
and dance with me in between the lines of the song.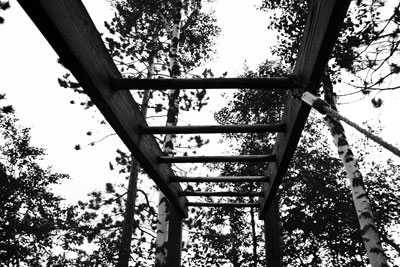 © Sara F., Cannon Falls, MN