Will You
December 31, 2010
You float through my mind.
Like a river through a valley.
You patch me up.
When others stab me with despair.

My expectations grew low of people.
But you're above and beyond.
You give me butterflies.
Never feel like i want to cry.

My feelings are immortal for you.
You're not only a lover, but an old friend.
Without anger you choose to live with.
To laugh it off.
To live happily,
With no worry.

I can't help but to wonder sometimes...
How hard I'll fall for you.
How much I'll be into you.
Will you throw my heart out in the sea?
Like how so many others have?

Or will you be my savior?
Cradle my heart in your arms.
Protect it from harm.
To not be a lesson learned.

But rather be something I deserve.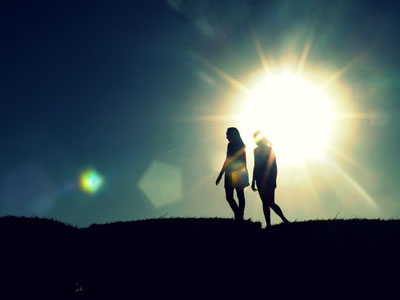 © Alexzandria R., Salem, OR