Day by Day
December 31, 2010
You've given me a feeling I've never felt before.
More like something that I want some more and more.
You're nothing like I've found before.
My love-
Bare with me.
Because you make me feel free.
Was this meant to be?
My love-
We'll fly high.
Don't mind the passers that go by.
Man, sometimes I feel like I'm losing my mind.
My love-
Please don't let go.
I don't want to be a show.
I just want you to myself more and more.
My love-
Is this too fast?
How much time should I let pass?
Before I tell you I want us to last?
My love-
Tell I'm going crazy.
Because I can't bare all the little tingles.
Just let me know through the ups and downs,
That you'll be around.
My love-
Just the last four lines.
I want to let you know that
I love you in every single way
Day by day.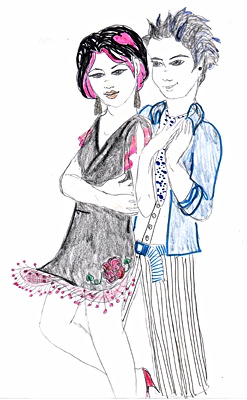 © Liza M., Vineland, NJ