Inbetween
December 12, 2010
A golden ticket to sand on suede,
All the jokes we had, and the games we played.
Bass that made this glass wall break,
But it was your lips on mine that made the hardwood shake.
I dressed in a color that you could see.
I forgot that it symbolized purity.
But the fire inside me burned it grey.
Now I wear it everyday.
Cool, calm, comfort like our day on the grass.
How did so many hours pass?
Blury, falling, or sober I know just where you are:
Under my skin like the deepest scar.
Stumbled onto the pavement under Halloween sky,
Closed our faded, glassy eye.
Maybe the poison ran through us
And we're still asleep
And only fantasies love this deep.
Whether I'm holding your hand or a comatose dream,
My heart beats and my lungs flood with you in between.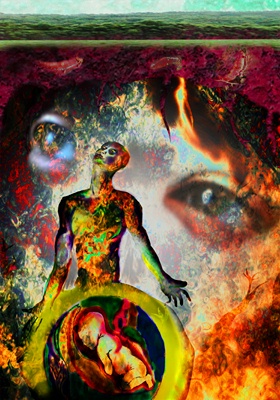 © Tom M., Philadelphia, PA