Ever.
MAG
December 11, 2010
Never really believed in forever,
Always dressed according to the weather,
Carried a first aid kit
In case I found myself broken,
Took notes and asked questions
Of every word spoken.
My heart always told me,
"Be careful out there.
Pack an umbrella.
Try not to get scared.
Don't get too convinced
That love can be feeling.
Trading affections
Is really just stealing."
Woke up late one morning
And ran out the door.
Forgot all my what-ifs,
My routine of what-fors.
That day, of all days,
Was the first time I met you
And kept telling myself
That not one word was true.
But I believed in your name
And I studied your face,
Somehow comforted by
Your complete lack of grace.
After all, I'd only been warned
Of those thick sugarcoats.
And your blunt, bitter words
Meant just what you wrote.
We didn't talk about you much.
I never brought up myself.
We just went on about
Constellations and spells.
My heart told me, "Never
Believe in forever."
But with you, I'm okay.
With you, it's just today.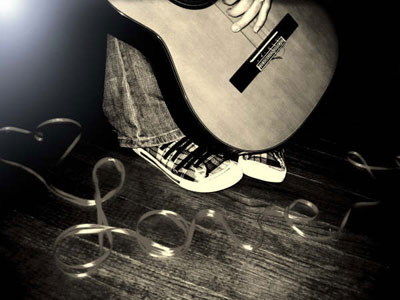 © Leah C., Grand Island, NE