Dead Remembrance
December 21, 2010
as I lay
and think
about everything I know
and hold dear
I wonder what
would happen If I suddenly
died
would there be tears shed
lives destroyed
regret and debts
left unpaid.
would they curse the heavens
and pray for me
even when they never knew
I'm not that religion
even when I had secrets
to tell
to people who would listen.
to say I love you one more time
and show my sister
that I do care.
how would I be remembered.
as a school student
special to her friends and family
but with nothing that sets her apart
from the millions that die each day.
a groundbreaking tragedy
to a small group of people.
left to become a burden
of sadness and blame.
a small memory that will fade
in time.
unlike the immortal Einstein
or Newton, Picasso, Giovanni, Joan of ark
and so on-
I would just be that girl
you read about in the Sunday paper
and sigh
complain to your family
how that is such a shame
probably a nice girl
even though they wouldn't know
when you're dead, you're a different person
I could be the cruelest, uneducated person
you ever met
but after my death
a short memory of myself
as nice, neat, brilliant girl who didn't deserve to
go so young.
even as more are dying
they would grieve over me
and how unfair it is
to the other billions who died
which makes it fair enough to
me.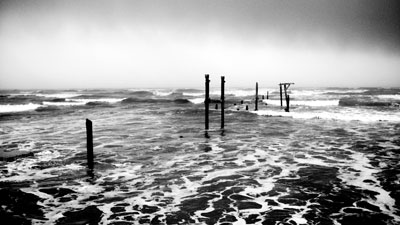 © Harrison L., Ruston, LA