Example 4
January 4, 2011
I'm supposed to do example 4
but to be blatantly honest,
I couldn't care less about water
filling a conical tank.

my classmates comply and
get to work while I sit
in the back, my mind not quite
focused on calculus.

silence drowns room 242
the good kind, the kind
where it's easy to get lost
deep in thought and the kind
that unmasks that rhythmic hum
of the A/C window unit.

it reminds me of a car, the place
we spent the most time together.

An hour to school and
an hour home, rarely was there a
moment of silence. Unless of course
we were thinking about what
juicy gossip to mention next.

"alright, Colleen. Explain example 4."
and that was the end, the
end of the silence. My face blank
trying to focus on Calculus, instead
only counting down the days
until you come home.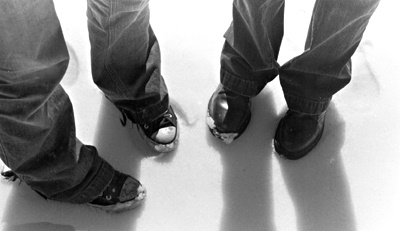 © Elana N., Marblehead, MA