Now That You're Gone.
January 1, 2011
I stare up at the stars,
I wonder where you are.
I hope these words will find you.

Look down slowly, tremble,
As the winter wind encircles me.
Dries the tears upon my wasted cheeks.

Exhale against the night sky.
My breath coming out in a shudder.
Contrasting against the dark lain before me.

I harken back to the night
That concluded our chapter together.
That slammed the door on our future.

I pull myself, drag myself,
Back to the surface of reality.
I shiver as I scrutinize the night.

I stand up, I sigh audibly.
A pain ripples through my every nerve.
My bones ache, everything aches.

I close my eyes, usher in the pain.
As I find my feet, I am transfixed, and I wonder,
Will it ever get easier?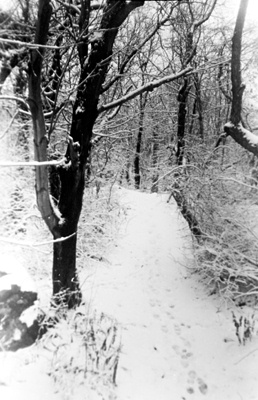 © Keley C., Marblehead, MA