Humpty Dumpty Fell in Love
January 1, 2011
I told myself no.
But inside I screamed yes.
Fighting is not my strong suit.
Not when my opponent is me.
I put on my armor.
I pick up my sword.
But in the end this battle
Is to be fought with raw words.
My shield in front of me,
The deep pit below
How will I stop me
From making this fall?
Like humpty dumpty off of his wall.
He couldn't catch himself, neither can I.
So I won't.
Not for lack of want.
Not for lack of will.
But I won't. I won't.
And never will I be forgiven.
Never will I be the same again.
Because you,
I know.
You are like them.
All of the others.
You won't be there to break my fall.
I will shatter,
Like humpty dumpty off of his wall.
But there will be no king's men,
No horses
Not a single one there.
To piece me together again.
All there will be is you,
Standing by
Looking confused.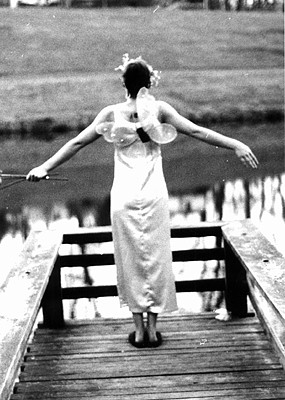 © Jennifer T., Cincinatti, OH