Walls
January 1, 2011
There is a thin wall
Between you and me
The grass is bright green on your side
So is mine
I move my hand, slowly
We move in Sync
I stare in your eyes
They are pale with fright
I move my eyes
To your skin
Its very diffrent than mine
Its a deep, beautiful brown
We keep our hand on the wall
We start to walk
Every step we take
Our skin starts to disappear
As I look deeper
We are the same.
Our hearts beat
Our blood pulses
Our lungs extract
We keep moving.
As we move
We are coatedn in a clear
Beautiful casing
We reach the end of the wall
I take your hand
You take mine
I can no longer call you
"Diffrent"
We are the same.
Human.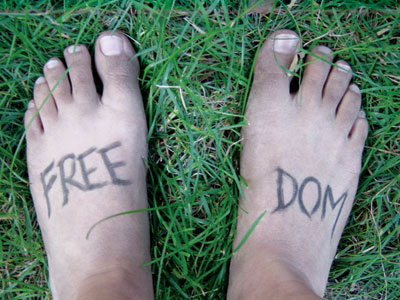 © Anna B., Northville, MI