Nothings Fair in Love and War
January 1, 2011
Sorry never cuts it
But sorry's never right
Why should you be sorry?
For putting up a fight?

In the end its your decision
Not mine, or his, or hers
They have no control unless you give it
You have to find your own cure

People hate to see so many frowns
But yet all they do is beg and plea
It's driving me insane
It makes me want to scream

If you want make a difference
Why don't you just try?
I don't mean to whine and complain
Or anything that's dry

We need some friends and lovers
People always there
But in the end we never know
Who is going to stay or care

People are stupid people are dumb
If ants could step on us they would
I know that's sounds harsh and cruel
But the truth is that they probably should!

I love you and I hate you
I wish could choose just one
But the way that I hate that I love you
Makes me want to bite my tongue

Does anybody really know true emotion?
Does it come without pain?
I hate pain so much; I wish it would go away
But it stays like a nasty stain

Pain is stupid, pain is harsh
But pain is a like our best friend
The one thing always their when we are down
Well that's what pain would like to pretend

We choose our friends
We choose them carefully
I choose for pain to go away
And I stand behind that choice fully

But even when pains no longer our friend
Its now our enemy
It won't let us live without it
Then it finally become our friendemy

Stupid pain, always there
Stupid love, never fair
They say alls fair in love and war
But nothings fair when no one cares

So we live and so we die
Having nothing but time to cry
This world is cruel, the world is mean
But truthfully this is a lie

The world is amazing
The world pretty
The world is sacred
The world is clean

Humanity is broken
And it's not our Mother's fault
She gives us air and time to live
And all we do is form a cult

Why do we abuse her
Why do we hate her
All she wants is us to be happy
But all we never give her a turn

She gets mad
She gets pissed
When she cries
We see her fist

Natural disasters
Hurricanes
Tornadoes
All they bring is pain

But can we blame her
She cries for us
She gives us water and rain
Even when she is sad and wants to kill us

Pain, love, hate
What's the difference
We never can decide
What means the most to us

I love you
I hate you
But the one you love
Brings more pain then the one that kills you

So I am going to take a stand
Love you for who you are
Hate you for what you are
And lets just hope the love takes me far

Love takes us far
Leaves the hate behind
I don't know if its possible
But don't we have to try

I love you!
I love you so freaking much
Oh what I would do
For just a single touch

Well even if we don't get far
At least we can say we tried, then
But I know we can go farther
And then when we die, that will be end.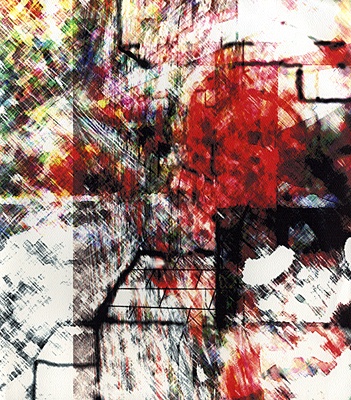 © Preston M., Galesburg, IL