notebook future
December 29, 2010
notebooks
filled with drawings
of mushrooms with bow ties
and untitled poems
and a half-finished story
written with a friend at camp
sketches of clothing designs
notes from an electronic game
helping her to remember the order of those coins
a drawing of a wolf
and a pig
that a camp counselor drew
problems 47
through 55
from some forgotten math book
and email addresses
or people
that she knew
once upon a time
and probably will never talk to again
except when she runs into them
in the supermarket
in twenty years

maybe in twenty years
I'll find my old notebook
and remember
how cute I thought
that mushroom was
maybe title those poems
think about coming up with that story
while walking my bike
through a dark tunnel
chattering with my friend
maybe I'll be wearing
something similar to those sketches
if I still have the same iPod
i can play that game
maybe I'll remember
asking my counselor to draw
a wolf
and how he drew the Big Bad Wolf
getting his nails filed
by a pig in a top hat
and feel bad for the pig again
even now, i don't remember
where problems 47
through 55
came from.
oh well.
and maybe
when i run into those people in the supermarket
I'll get their emails
again
all because
of a notebook.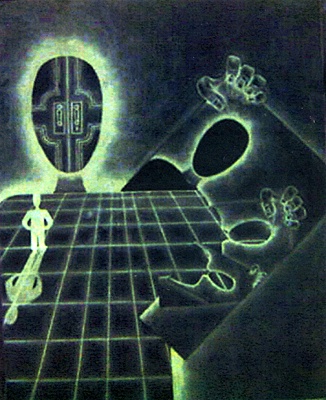 © Andrew P., Muleshoe , TX