Dark Angel
December 11, 2010
You're my dark angel.
I know you, I do.
I know everything.
I can tell you're not comfortable
Unless imagining something dark.
You like to say things that make my eyes pop.
You don't let anyone see you smile.
I can't see inside your soul like others.
I think it's because it's so dark.
I know I wouldn't like to know what you think.
But what do you?
What would I see? Would it horrify me?
I would help, if you would let me.
Please, Dark Angel, I want to help.
I want to help readjust your halo.
And your wings.
Just let me paint them white.
That's all I ask.
But then, it wouldn't be the same.
I would miss your weird quirks.
Is that so bad? Is it good?
Is it great to be you, stuck in your own world?
Or is it a Nightmare on Elm Street?
Do you need to be awakened?
I could help.
Let me.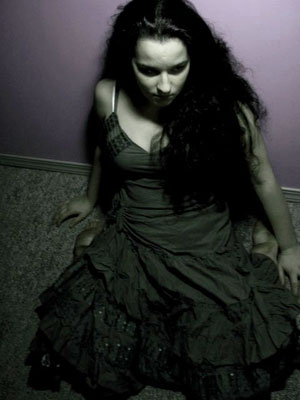 © Brianna D., Everson, WA