Tear clouds
December 28, 2010
Here I wait, standing on a cloud, staring down.
I yell for you, but you don't here me.
"I am here my love!"
But no response, not even a glance;
Slowly drifting back into darkness, my tears start to fall.
"Come inside my sweet, it's going to rain"
A hand reaches out to my love, but it is not mine.
I yell, "No my love, I am here!"
But I know she cannot hear;
All I can do is watch.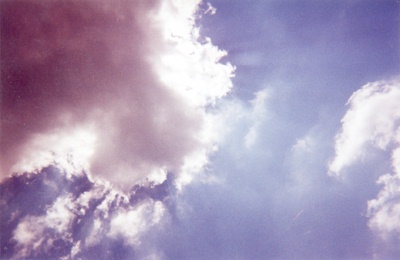 © Kena A., Huntsville, AL