Firetruck Red
December 27, 2010
The was when the air was thick and full and
red
so red
like nail polish
and firetrucks
and sunsets.
So what's your reason, again, for letting your gas tank run on empty?
for the thrill of it
he says
for the hell of it
i say
For all those times it rained rained rained
But i told you not to mess with
fools and lightening and shadows.
"But you were all three" they'll whisper.
It doesn't matter now, though,
in this city that never sleeps
full of tight-lipped, loose-fingered, soul searchers
plus one shadow (thats us) for good luck.
I know its bitter
kinda like
lemon



sweet
kinda like
aid
But just one more smile won't kill ya, darling.
Click and you're back and speaking in sunshine and salt
and the kind of red that tastes like
your favorite color
sunset.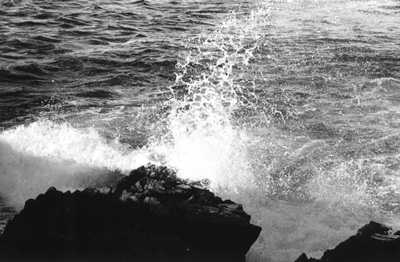 © Shira B., Marblehead, MA