Just Don't See
December 16, 2010
You ask her what's wrong,
She tells you "nothing"
She stays strong.

Her heart is never there
She keeps the smile on her face
She can't fight through her blank stare.

No one fights her obvious lies
She tries to hide the pain
She's alone when she finally cries.

She still makes up excuses
She still wants them to be true
She shows emotion with the alcohol she abuses.

She wants people to see her heart
She wants the truth to come out
Her hearts been broken from the start.

Everyday she regrets her life
She abuses a bottle
She abuses a knife.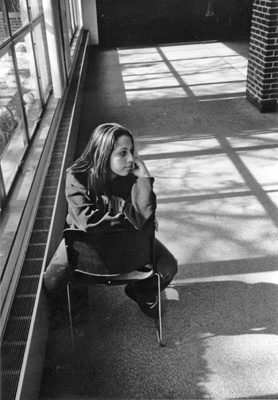 © Leighann E., Westport, MA