Realer Than a Watercolor Angel
December 16, 2010
Looking back, as though elapsed time was creeping behind our shoulders,
I couldn't help but wonder if, when we held you,
So small and tiny with heart stuttering, we tried not to think of the end.
That fairy tale had just begun, we couldn't see past our newly-acquired joy wrapping us like warm clothes.
I walked in the hallway where we would twirl in socks and pretend to be ice skating
Woke up and saw snow, and tasted the marshmallows we had toasted that one year, shivering with red noses
The cheesy songs that came on every year, the ones that we made fun of.
How we decorated you instead of the tree, tinsel all over your curly hair, and someone said "They're making them thinner this year!"
We would sit in the dark living room with the television on, our shapes outlined like a large puppet show,
Tossing popcorn at the weirdos on American Idol.
You ate all my Christmas cookies but I could never had scolded you. You put limp spaghetti in my stocking and teased that you'd given me your brain
But I knew better. You gave me your heart with every naughty-boy show you put on.
You proved you were alive with every caroling trip, holding candles shielded from the dark wind that made your face look like the watercolor pictures in our Christmas hymnbooks, you remember those smiling angels?
I remember the way we went shopping for each other and you peeked at what I was getting you, probably relieved
That it was the annual socks instead of another reminder that this Christmas had to be special
In case next year you'd be celebrating it with real angels instead of the hymnbook ones.
We cupped bowls of soup and talked about you applying to college next year like it was Going To Happen,
Like gospel truth type of Going To Happen.
You caved in the gingerbread house because you said the roof was crooked
We made snow angels and yours was the prettiest even though you said it was too girly.
A song came on about Mary holding Jesus and knowing He was going to die
And we turned it off.
I never told you how I dreaded the end to my fairy tale, knowing it was tragedy despite us trying to make it a comedy.
I never told you how I held Mom as she cried, how we prayed maybe this cup would pass from us.
What good would it have done you? You knew anyway. We couldn't hide it. So we didn't.
We all knew it. But it never came between us. You grew up anyway even though we wished this baby wouldn't become a man
Just yet.
I have a good memory, bro. The way we saw nativity displays on TV and dressed up like shepherds and how you ran away with the baby doll when the kings came close, shouting about kidnappers,
The way we all said you looked cute in Mary's long pink dress.
I remember that. I also remember how you didn't truly care. You soaked it all in like rain on your skin.
You stole the brownie crumbs and I wished you could just be frozen, wished I could keep you selfishly to myself, the happy little boy with icing smeared on his face and crumbs falling onto his purple sweater.
We decked those halls heavier than ever and you yodeled carols and demanded to bypass sitting on Santa's lap at the mall unless you could pull his beard for a reality test.
We all laughed.
The next time I saw you smile like that, it was in a faded photograph. You weren't sitting beside me to hear those good old stories.
Merry Christmas again, little brother. Maybe next year we can celebrate it together, yeah?
It was fun, being crazy with you and ignoring the end.
I didn't understand what the song meant by a silent night until you exchanged places with a memory, the memory of the best Christmas gift God could have handed to the world. That's why I'm asking for nothing this year. I had you.
I put back the photograph with a bittersweet smile, the emotions like eating baking chocolate.
I wonder as the carolers pass by the house if you're sitting in God's lap tonight. You would be the type to pull His beard for a reality test.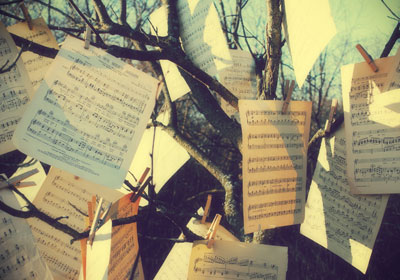 © Olivia E., Alto, MI