Inside
December 27, 2010
Inside--
Staring at myself through the eyes of a detective
inspecting every angle,
every inch,
reality sets in.
I am more than a life
I am the carrier of a new life,
Connected.
every Breath
every Second
every Month that goes by,
Connected.
My hands rest on this developing urgency,
This overblown balloon
ready to bursts any second,
My creation.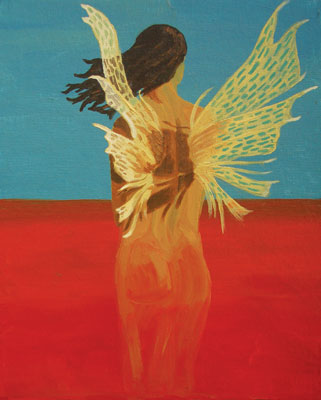 © Allison F., Langhorne, PA