Imminent Climb
December 16, 2010
All that's left in the world is weakness,
That's covered by our egotism and pride.
We don't even glance at what's around us,
Only what's thrown in front of our eyes.

What happened to tradition and chivalry?
Days where we just take one at a time?
Enjoying all of the moments we have,
Instead of worrying about the imminent climb.

It's all just getting so decrepitly old,
And all I'm waiting for is a modest change.
I only want everything to be inevitably different,
But why is my yearning so strange?

In my mind, it's time to grow up,
And evolve into something new.
But it's not only for the sake of mankind and me,
But also for the consideration of you.

I can't understand why we're like this at all,
And why everyone thinks nothing of it.
The culture of today makes me immensely sick,
This is another one of those things I just don't get.

Maybe someday, we'll take a look at who we are,
And glimpse in the direction of who we want to be.
We'll use what's left of our perception and morals,
And we'll courageously open our eyes and see.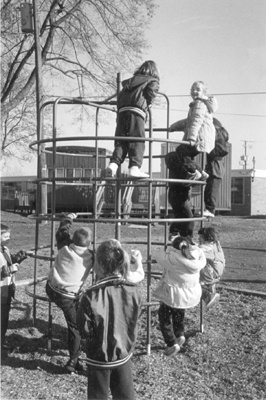 © Danielle H., Jonestown, PA